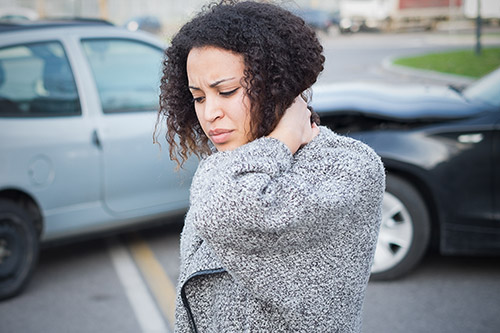 Spinal trauma resultant of an auto accident is a major source of both pain and confusion regarding what to do about it. The most common way this plays out for auto accident victims is to first try to gut it out. The common theory is the pain will be transitory and work itself out. Often (if not most times) it doesn't. When it becomes too much to bear, they then smartly turn to their medical doctor for opinion. What auto accident victims in pain need to know, prior to consulting their medical doctor, is that increasingly medical doctors across the country are recommending chiropractic treatment for auto accident pain as a first-course treatment recommendation. Why do they do this?
The answer is simple. It makes sense from a medical risk management perspective. Spinal surgery, like all surgery, introduces inherent risk. But spinal surgery gone bad introduces potential life-long deficits that can't be corrected. Thus, responsible medical doctors are increasingly recommending the low-to-zero risk of chiropractic care as the first-treatment option.
Bottom line, listen closely to your medical doctor. Be sure to seek a consult with your primary care (family practice) MD who is less likely to be biased about one form of specialized treatment or another. If you get a consult from any health care professional who is quick to dismiss a non-surgical and drug-free path to pain relief, you should strongly consider getting a second opinion.
Of course, we stand ready to consult you personally at zero cost. Contact our Life Chiropractic & Acupuncture.